our company
For over forty years, our daily mission has been to reconnect people with the experience of the natural world. For many people, opportunities to enjoy lush environments are rare, and that can take a toll on your sense of well-being. We are leading the charge into the future of biophilic design by creating transportive green spaces within everyday environments that consider the context around them, and build your brand.
We continue to innovate in our industry, designing the most botanically accurate, safest, and most durable replica greenery commercially available. We have completed projects in 75+ countries around the world, and remain one of the top competitors in commercial themeing.
WE
ARE
FAMILY OWNED
GLOBALLY TRUSTED
BIOPHILIC DESIGNERS
ARTISTS
ARCHITECTS
ENGINEERS
HORTICULTURALISTS
PROJECT MANAGERS
INNOVATING IN THE WORLD OF GREENERY
CELEBRATE
NATURE

THROUGH DESIGN

As a design-forward manufacturer, we hold ourselves to a higher standard when it comes to detail. "Celebrate Nature Through Design" guides our creative studio and pushes us to do more than replicate trees – we celebrate nature by incorporating our own passion and multidisciplinary skillset in everything we do.
our team
We've created our community around adoration for nature, and respect for each other. Our project managers are experts in their field, and bring the lenses of Landscape Design, Horticulture, Set Design, Art Direction, and Logistics.
Bruce
Lemke
landscape architect
Bruce oversees large projects associated to Entertainment and Commercial design implementation. Clients like Disney, and Universal Studios require Bruce's experience to convey the design intent and incorporate Art direction from storyboard through feasibility, managing the whole manufacture process, MEP integration, show control, and logistics.
richard
wallace
horticulturist
More than 45 years in the industry as Horticulturist has given Richard the experience to engage with clients from the advisory phases to determine, ROM, Schedule, visual and authenticity in the species to be delivered. His vast knowledge of the natural realm helped the company to accurately replicate all kind of artificial greenery. From texture and pigmentation to motion and natural impact, the majority of our products have his influence built into them.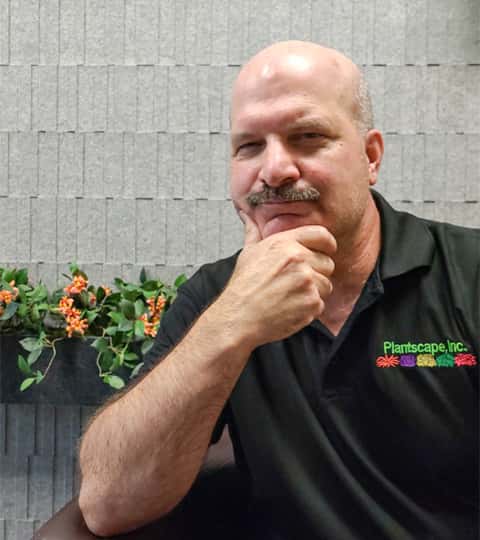 Mark
Kiel
Operations Manager
Mark has manufactured the most challenging projects from planning, feasibility, engineering, material selection and production efficiency. His vast experience in manufacturing allows him to propose Value Engineering methodologies to suit your budget. Mark's expertise positions him as an adviser in the earliest phases of design to align Structural and MEP integration with architects and designers.
Casey
emans
Project Manager
The diversity of the projects Casey has worked in the last 12 year give him the confidence to be our best consultant for fast track projects. Casey's strength rests on the efficiency to adjust schedule, budget and scope to a tight design-build project. He can tailor a Landscape package to adjust a quick return without compromising the integrity of the experiential results.
mike
cassidy
Production Manager
Mike is our shop director. His 20 years at Plantscape Commercial Silk made him gain experience in the field of operational management. From labor and equipment integration through assembly, staging, crating and shipping logistics, Mike represents the last layer of quality and efficiency as our product is delivered to you.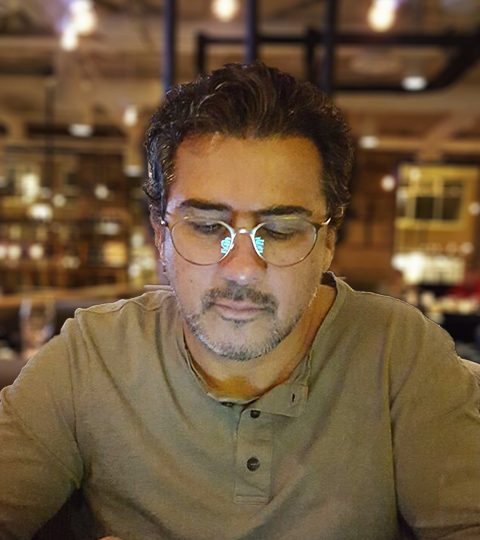 Ruben
Perez
Creative Director
Over his 35+ years of experience working locally and internationally in the Design + Build field, Ruben has delivered spectacular immersive projects consistent with the client's vision. Ruben joined Plantscape after years of developing hospitality, commercial retail, theming, and entertainment projects, and now uses his masterful design skills to lead our creative efforts.
Tim
Schaeppi
Designer
Tim is a multimedia content creator who assists the design studio and sales team by creating rich written and visual content. His clean graphical work and organization of information help our projects run smoothly and keeps everyone in sync in a collaborative design environment.