×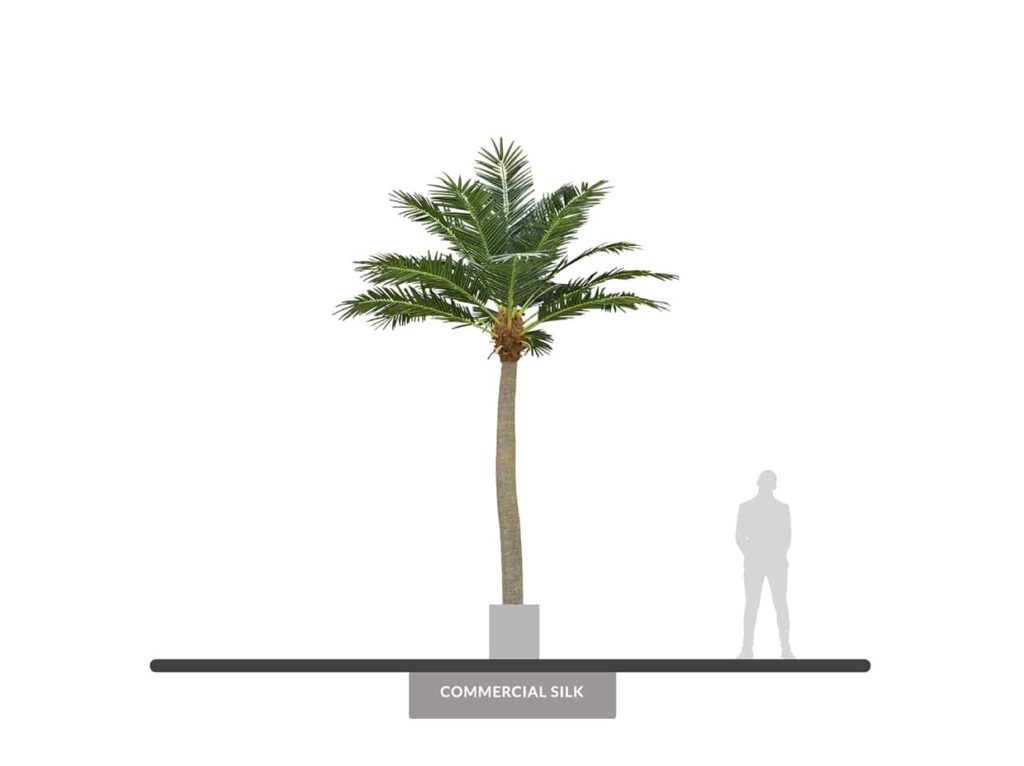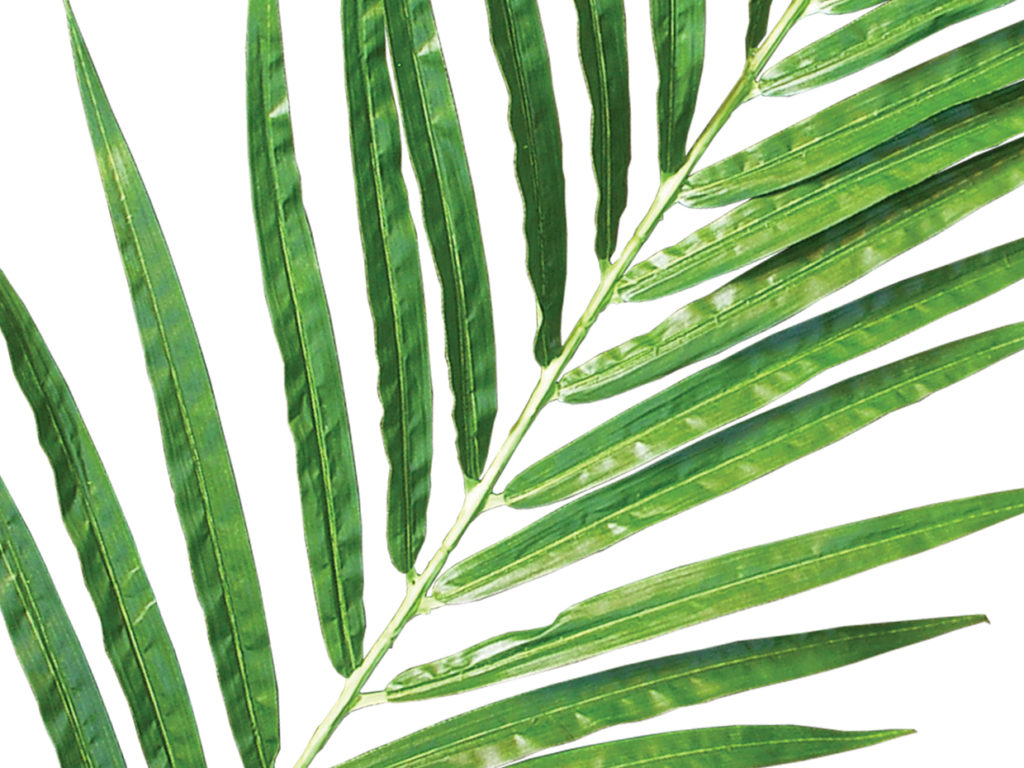 ID# P06516-PS
The artificial Coconut Palm Tree is an excellent way to add height, shade, and a flair of tropical fun to your commercial space. These trees are great for landscapes that don't support live plants or trees while making a lasting impression. The coconut palm is known for the aptly named coconut and all its contributions to the culinary, health, and wellness industries. Each palm tree is handcrafted and made to each client's specifications. We offer a large selection of both outdoor palms as well as a line of preserved palm trees, including Cycas, Fan, and Date palms. We also provide a coconut palm tree with a natural-looking curvy-shaped trunk as an additional option.
The 2'-40′ tall faux coconut palm tree from Plantscape Commercial Silk boasts stunning realistic-looking leaves, each replicating the natural plant closely. The result is highly realistic foliage of our fake coconut palm tree that can fool even the most experienced eyes. With its large frond, the artificial coconut palm tree has a personality of its own and is made to add to the charm of your commercial space.
The dust-proof leaves of the fake coconut palm tree make taking care of it easy. This way, you don't need to dust it often, nor do you need to worry about watering our coconut palm tree. Our coconut palm tree also comes with our special ThermaLeaf® protection. The fire-resistant protection prevents the fake coconut palm tree from catching fire so that you can safely place them anywhere you want.
The artificial coconut palm tree from Plantscape Commercial Silk is the perfect place to start if you want to give your office a green makeover. The green fake coconut palm tree can give your office a tropical flair and help re-energize your staff. Our faux coconut palm tree can brighten the look of a small commercial space.

Read More
| | |
| --- | --- |
| Height | 2'-40' |
| Foliage | Plastic |
| Trunk | Plastic |
| permaleaf | Available |
| Colors | |
| Downloads | |