×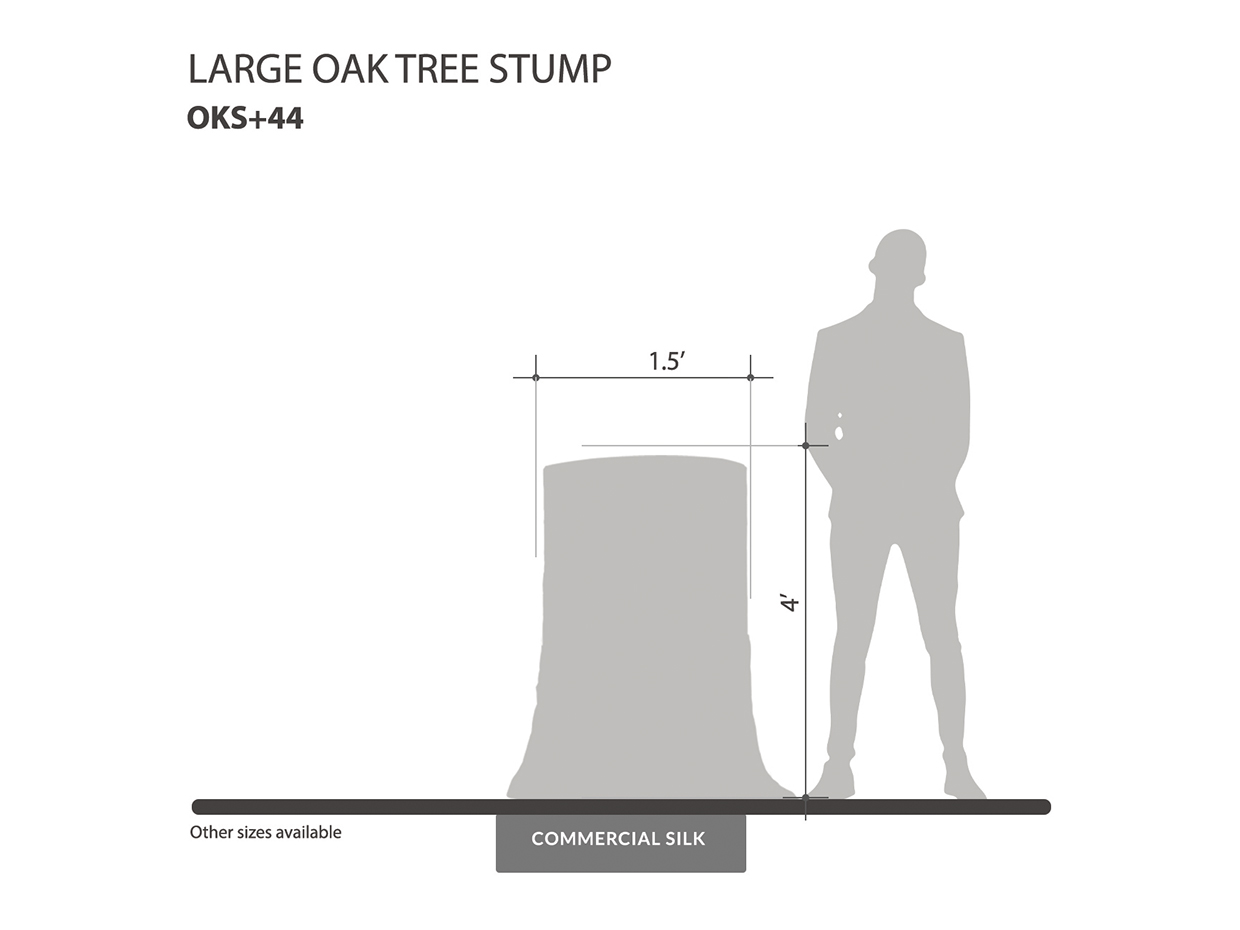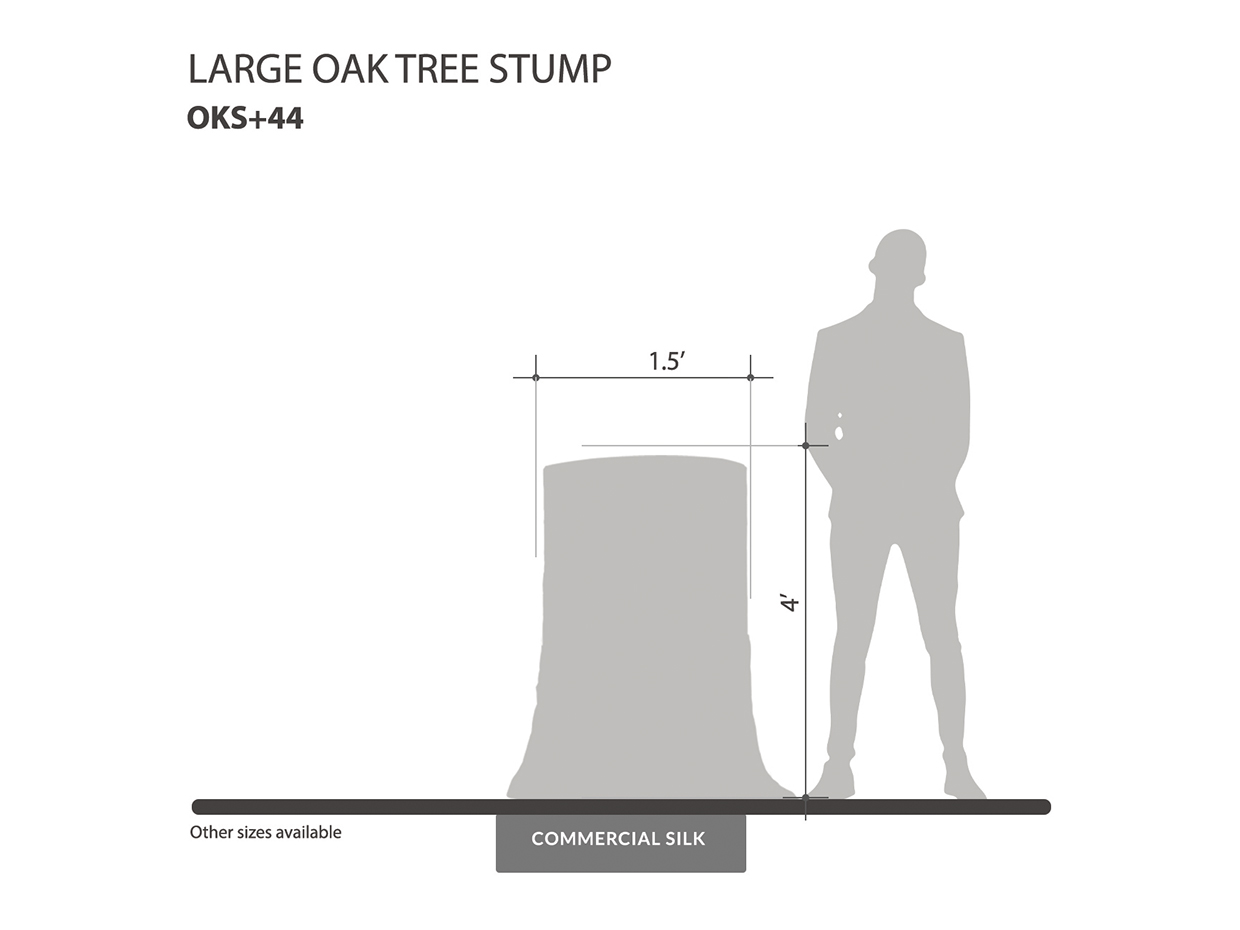 ID# OKS+44
There are many functional uses for tree stumps, naturally and in landscape or interior design, that may be forgotten in design concept planning. Our large selection of very realistic tree stumps will change that quickly! Made with handcrafted, molded, and painted tree bark that is so lifelike, you will not readily notice the difference. Whether you need help with a set design, a landscape display, a forest theme, or a natural planter pedestal, the Large Oak Tree stump will serve your design very well. Available in multiple sizes, we can also custom design an Oak Tree stump based on your specifications. See our selection of tree stumps as there is sure to be a great woodsy accent match for you.
Plantscape Commercial Silk has brought the ultimate realistic faux Large Oak Tree Stump for your outdoor space. The best part? It looks real but requires zero maintenance. It looks chic, but you don't have to put in any additional effort to keep it free from pests! Every fake Large Oak Tree Stump looks just like the original ones. Dress them up with fairy lights or create a hopscotch pattern by placing multiple large oak tree stumps to add an artistic touch to the outdoors. Now, what can be better than that?
Adorn your outdoors with meticulously placed artificial Large Oak Tree Stump across the lawn, garden, or yard. Add a touch of nature to your commercial space with a realistic faux Large Oak Tree Stump. Our secret? We handcraft, mold, and paint each one with precision. These large oak tree stumps are available in multiple sizes. Whether you want to liven up your landscape or set design, a fake Large Oak Tree Stump will live up to your expectations.
The state-of-the-art PermaLeaf® technology makes these beautiful faux large oak tree stumps ideal for outdoor use. They will always retain their realistic color and texture since they possess superior UV resistance and color-fade resistance. Add character to your outdoor setting with durable and long-lived artificial Large Oak Tree Stump units.

Read More
| | |
| --- | --- |
| Height | 44' |
| permaleaf | Available |
| Colors | |
| Downloads | |