×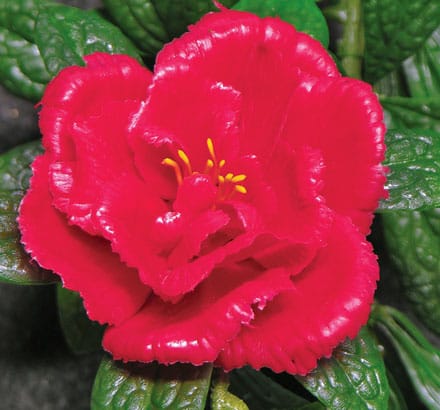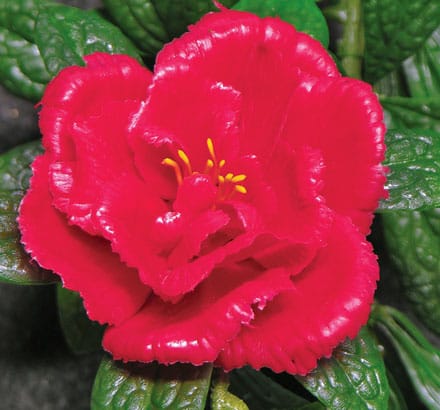 ID# AZA+34B
A stylish way to decorate an outdoor commercial space, patio, or green space, our outdoor silk Azalea Hanging Bush Foliage in Beauty Red will be a standout in your landscape. Full leafy foliage in a gorgeous green tone will accentuate many design projects in addition to tropical or coastal themes. Featuring 12 Beauty Red blossoms, the hanging bush Azalea looks completely lifelike and is a genuine replica. UV and weather-resistant materials lend to the durability and value in this foliage selection. Add the Azalea Hanging Bush to baskets on its own, with flowers, or use to accentuate an existing planter arrangement.
Also, the patented PermaLeaf® technology from Plantscape Commercial Silk gives the faux azalea hanging flowers superior UV resistance and protects them from discoloration or crunchy leaves. Made with premium quality and long-lasting materials, the artificial azalea hanging flowers from Plantscape Commercial Silk is perfect for your office or commercial space. These faux hanging flowers will provide an eternally ageless aesthetic appeal.
Here at Plantscape, we manufacture fake plants as a cost-effective substitute for natural plants with incredible outdoor durability and longevity. These plants are quite easy to maintain since you do not need to worry about maintenance or changing their positions for the right amount of sun. Available in bright, vibrant colors and shiny green foliage, this artificial plant is surprisingly identical to its natural counterpart. If you place this artificial hanging flower plant on the balconies of your office or the insides of a themed restaurant, it will surely add a hint of depth and character to the space.
These spectacular faux azalea hanging flowers will accentuate your existing décor and create a beautiful landscape. If you want to create a welcoming space for the guests in your restaurants, spas, cafes, and outdoor lobbies of resorts, these artificial hanging flowers should be your pick. Featuring 12 beautiful blossoms of varied colors, our fake azalea hanging flower plant will give you no chance to complain!

Read More
| | |
| --- | --- |
| Height | 34'' |
| Foliage | Plastic |
| permaleaf | Available |
| Colors | |
| Downloads | |
INSTALLATION METHODS
WALLS
Components can be affixed to interior or exterior surfaces with site specific systems to keep foliage full and secure. These can be affixed to Walls, Fences or even a Trellis.
CEILING
Attachment solutions can be catered to the needs of the site alongside the greenery being placed in, on and around existing ceiling structure.
GRIDS
Components can be formed and applied to existing gridwork.
SOFFIT
Attachment solution for pre-constructed ceiling substrates with low-height limitations. Requires minimal skilled installation labor. Ideal for remodeling spaces.
LIGHT FEATURES
IFR Greenery allows light features to have components wrapped in and around adding depth to the space.
FRAMED
Greenery can be customized to fit existing frames for unique Greenery scapes.
PLANTER INSERTS
Plantings are formed to interior, or exterior conditions allowing ease of installation, and ability to customize type, density, and easy swapping.
COLUMN WRAPS
Mats and components are formed to install around angles and curves to fit each location and dimension.
TRELLIS
Component attachment methods can be formed to the desired style and feel of the location.