×
Artificial Plant Wall
ID# GWP#24
Artificial plant walls are becoming very popular and for good reason. Adding faux greenery and plants to your interior design adds a sense of liveliness with a natural element. Artificial plant green walls offer botanically accurate plants and flowers, with the ease of installation, and little to no ongoing maintenance. We custom design green walls from plants, flowers, grasses, ivy, boxwoods, and more! This stunning large collection of greenery can transform a space instantly. Artisan crafted specifically for your design, these faux greenery walls will last for years. Take a look at our photos for ideas or talk with a design consultant about getting your ideas implemented into a green wall today!
Greenery as décor? Good idea. Assorted greenery as décor? Even better! And that's what the artificial plant walls from Plantscape Commercial Silk bring you. Consisting of a variety of plants and flowers, the faux plant walls would bring to life any part of your commercial property where they would be installed. Crafted to perfection, our fake plant walls look completely lifelike and are the perfect décor options for your property.
We use only premium quality plastic to build the foliage of the faux plant walls. This explains the vibrant looks of the plants for a long time. And this also ensures that the fake plant walls are highly durable, standing the tests of time. Very easy to install, these plants are not tough to maintain, either. All they need to stay fresh are periodic dusting and cleaning with plain water. The plant walls from Plantscape Commercial Silk are valued for money in every sense of the term.
And you need not worry about the plants complying with fire safety norms. Because, the raw materials for manufacturing the artificial plant walls are made fire-retardant, using our Thermaleaf® technology. Thus, the plants are fire-resistant. Connect up with one of our design consultants today for installing these beautiful faux plant walls in your property's premises.

Read More
| | |
| --- | --- |
| Ideal Foliage | Plastic |
| thermaleaf | Available |
| Colors | |
| Downloads | |
GREENERY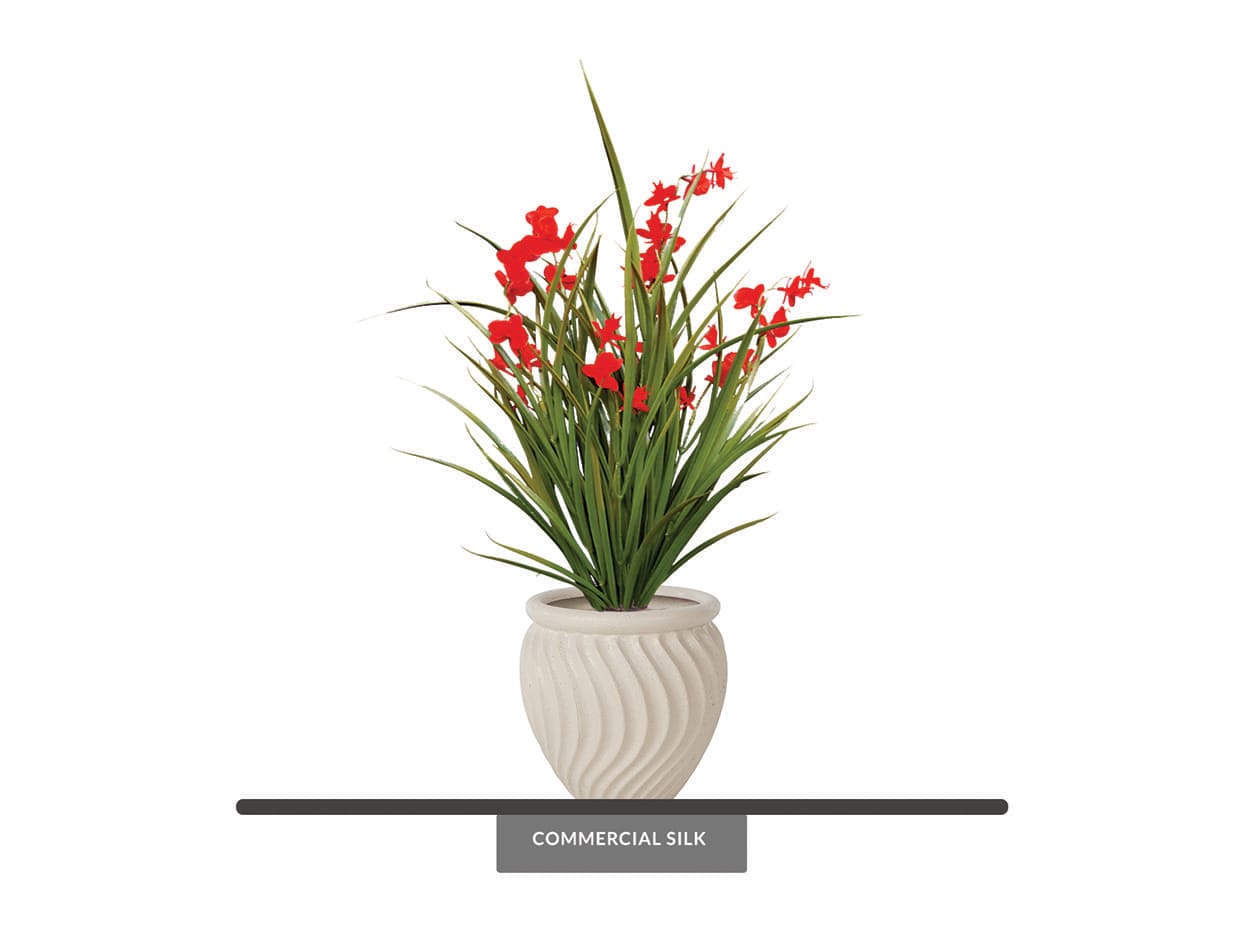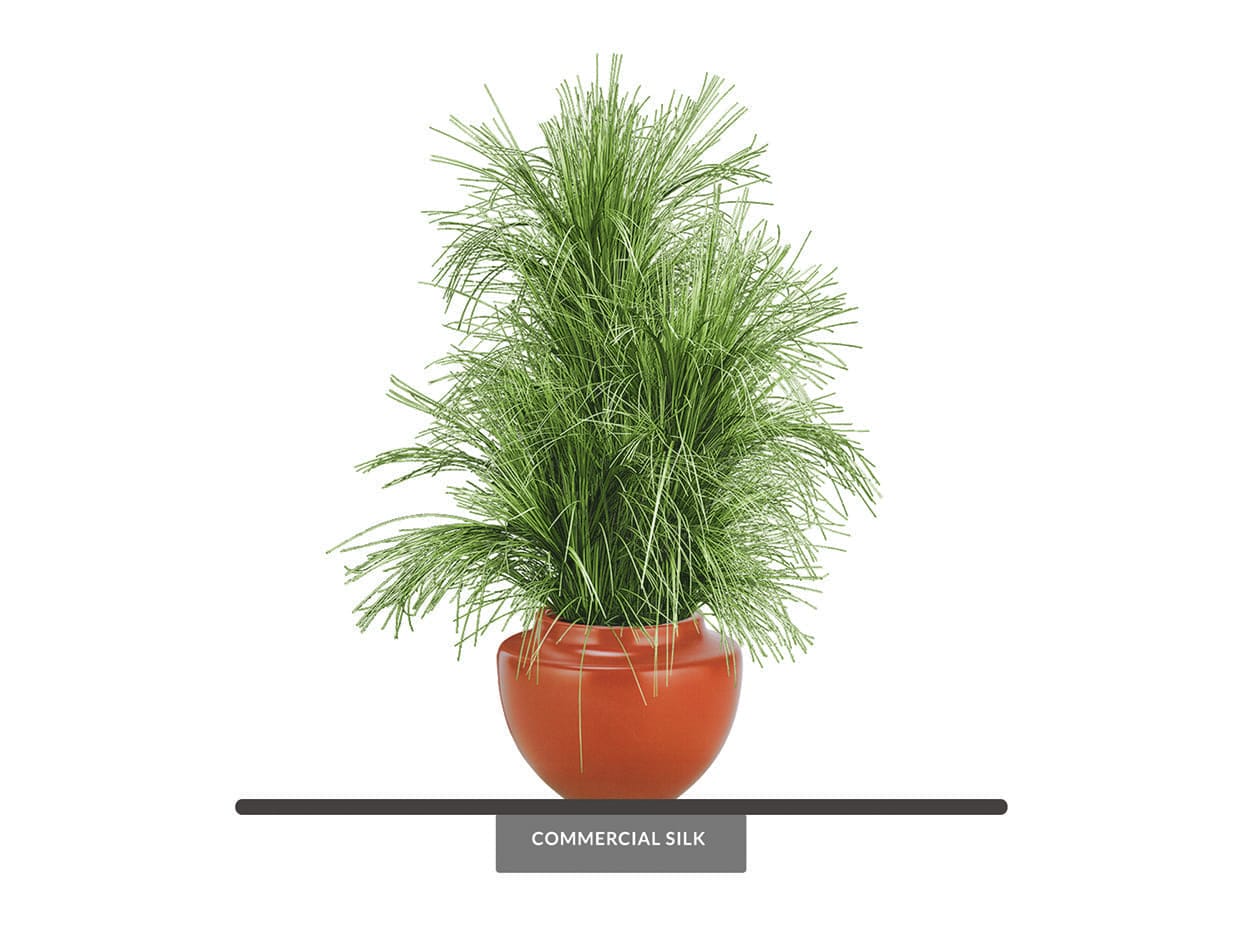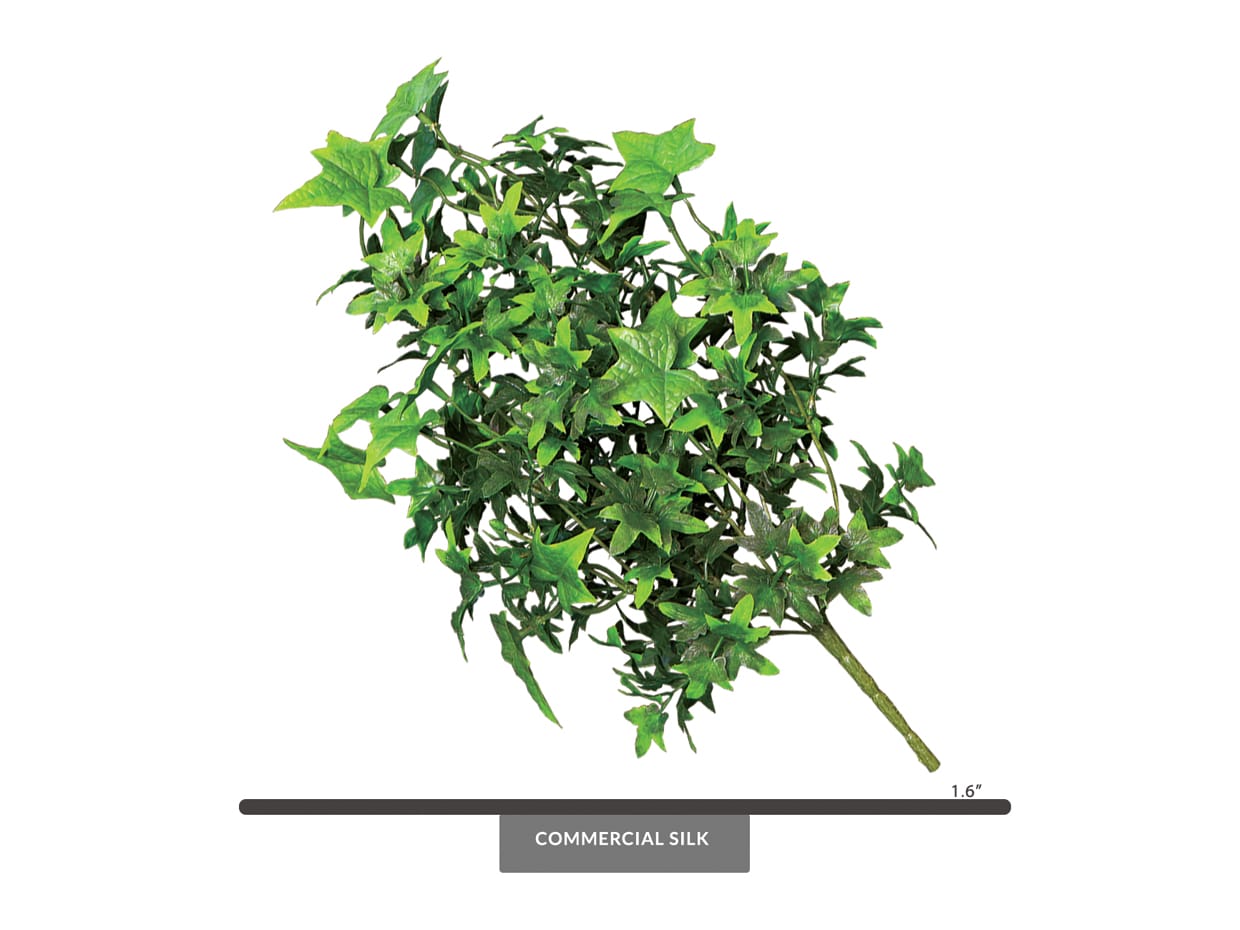 MORE

Applications
Plant walls, also known as green walls, are one of the most popular current trends in interior design. You've probably seen one in your local mall or any number of corporate office centers - and for good reason; the design world is catching on to the biophilic design wave. Generally, the term "plant wall" refers to a biophilic integration of a wall plane by attaching foliage elements, live or artificial, directly to the wall, or as a prefabricated substrate installed as a singular feature. When using artifical foliage, there are no limits to the type of greenery you can include in a plant wall, from mosses to ferns and leafy hostas, even grasses and draping ivy. It helps to think of your walls as a canvas - the soil on which you can sprout your own plant wall creation using any artificial foliage Plantscape Commercial Silk has to offer.
Additonal Information
A plant wall can be as simple or complex as your project requires. If you need to efficiently cover square footage due to an unsightly substrate or utility, use prefabricated mat foliage to quickly and easily cover an area with interlocking square mats of foliage that create a seamless, natural surface. When you want to make a statement about your brand however, focus on the intricacies of your design, combining replica foliage from plant varieties all over the world. Plant walls are a direct route to a more habitable, modern, and enjoyable interior, and Plantscape Commercial Silk is your direct route to perfect custom plant walls.
Combine any foliage elements from our catalog of foliage components.
Combine draping ivy and ferns with tight-knit mosses and boxwood for a balanced composition.
Cover maximum square footage with standard prefabricated mats.
Easily install customized plant walls on prefabricated substrate board.
Additional information
| | |
| --- | --- |
| Color | |
| Custom Type | Abstract, Custom, Geometric, Organic |
| Pattern Layout | Composition Sample, Pattern Layout, Size Options |